Abruzzo, in central Italy just a two-hour drive east of Rome, is a region noted for its signature red wine grape, Montepulciano. With its thick skins, it produces deeply colored, concentrated red wines that—when tended to properly in the vineyard and cared for delicately in the cellar—can produce quality wines with longevity.
"Abruzzo is the region where the Montepulciano grape shows its best character due to the latitude, the altitude gap, the daily intermittence of the sea and mountain breezes," says Paolo de Strasser, owner and winemaker of Abbazia di Propezzano located in Abruzzo's Colline Teramane DOCG zone.
Stretching along the Adriatic coast, many of Abruzzo's vineyards are within sight of both the rugged Apennine Mountains (Italy's "spine") as well as the ocean, receiving cool winds from both and moderating the region's warm—often hot—Mediterranean climate. These are idyllic conditions for focused growing on a red wine grape that requires a long growing season to reach its full maturity and potential.
Yet, it is Cerasuolo (pronounced chair-ahswolo), the rosato (rosé) version of Montepulciano, that some producers say is the most important expression the grape has to offer. "Cerasuolo is the most popular wine in Abruzzo. It is the daily way to drink a red wine," says de Strasser. "[It] is the cornerstone in speaking of the Abruzzo wine culture."
Related: How to Drink Wine Like an Italian
The name translates to "pale cherry red," a comment on the lighter hue in contrast to its inky red-wine counterpart. However, when viewed alongside typical modern rosés—particularly the popular Provençal style— Cerasuolo is rather deep in comparison, in some cases even bordering on the pale red wine side of the spectrum.
This is, of course, due to Montepulciano's thick skins, rich in anthocyanins. The most common winemaking technique is short maceration—the process in which grape juice remains in contact with the skins, imparting additional flavor and, of course, color.
"Cerasuolo is the most popular wine in Abruzzo. It is the daily way to drink a red wine."
"To produce our Cerasuolo d'Abruzzo DOC, we do an early harvesting to produce a wine with less alcohol and to preserve primary scents and acidity," explains Camilla Di Emidio, sommelier and sales manager for Cantina Strappelli. The grapes are then left in contact with the must for 36 to 48 hours at a very low temperature. "The process is called 'cryo-maceration,' and we use it to let the skins of Montepulciano slowly release all the substances they're rich in and to preserve the particular scent of Cerasuolo."
There is another, historic method called svacata, in which Montepulciano is fermented as both a white and red wine and then blended together to create the rosé. Giulia Cataldi Madonna, head winemaker of her family's estate, Cataldi Madonna, carries on this tradition—a tradition her father, founding winemaker Luigi Cataldi Madonna, has championed since he started making wine on the family's now century-old property.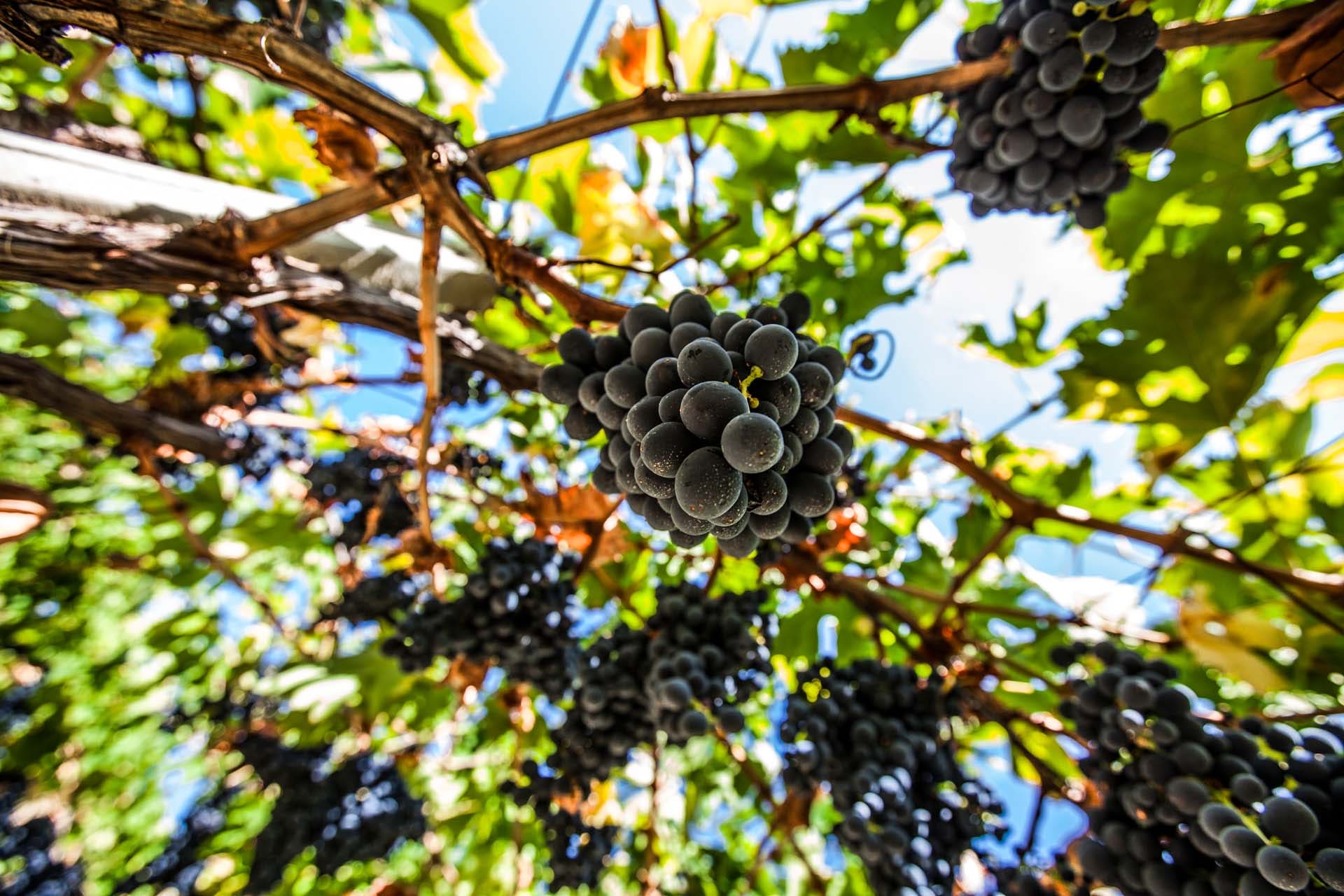 "Conceiving Cerasuolo as a blend during fermentation between two different procedures, we believe this is a unique expression," comments Cataldi Madonna, who says that to achieve this balance, the work truly starts in the vineyard:
"In the production of Cerasuolo, the viticultural part should be managed in such a way as to produce fresh and rather acidic grapes, without raw and bitter tannins or vegetable sensations. For this purpose, the management of the greenery, leaf removal and the time of harvest must be carefully controlled to achieve a balance which is quite complex."
While some producers choose to utilize cement, oak-aging is rarely used. Stainless steel is the number one choice throughout the region to ensure that the freshness, balance and complexity innate to the Montepulciano grape are highlighted in the glass. A glass that truly reflects Abruzzo as a wine region.
This article originally appeared in the November 2022 issue of Wine Enthusiast magazine. Click here to subscribe today!
Last Updated: May 9, 2023