Sleek Wine Rack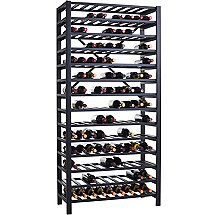 Free Standing Metal Wine Rack (126 Bottle)
$299.95
Quick View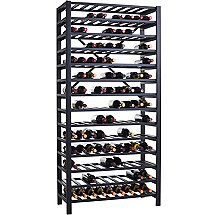 ---
---
The clean casual look of this wine rack is ideal for den or great room or perfect to add extra wine storage in the basement or garage. Strong sturdy construction of quality steel in a sleek black finish adds to its versatility. Free standing and large capacity perfect for use alone or grouped together for higher capacity storage. Holds up to 126 standard sized bottles. Light assembly required. No special tools or additional hardware needed. ...
Item #
634 97 01
---
View Full Detail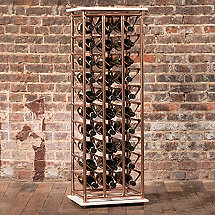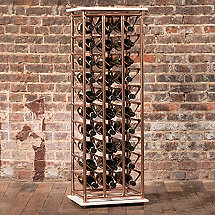 ---
$329.00
Reg. $399.00
Save 15%
---
Genuine leather sleek marble and rose-gold plating effortlessly combine to create to this contemporary wine rack that stores up to 30 wine bottles. Modern and minimal its chic design easily coordinates and complements existing furniture and décor. A simple solution for wine storage in space-limited rooms or areas. Dimensions: 48'H X 17'W X 14'D
Item #
634 87
---
View Full Detail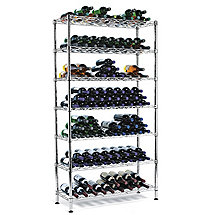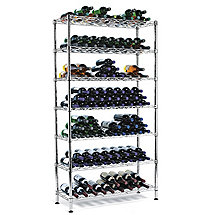 ---
$114.99
Reg. $139.95
Save 15%
---
Strong stable and ultra-sleek our newest 7-shelf storage solution holds over 160 bottles. Born for pantry and kitchen it's quality constructed of heavy-duty chrome-plated steel for contemporary good looks and long lasting service. Capacity varies depending on the size and shape of the bottles stored. Simple assembly required. Dimensions: 65' H x 35.5 'W x 14' D 126 bottles.
Item #
632 18 01
---
View Full Detail
Top Categories
Shop Wine Racks