Personalized Vintage Bar Accessories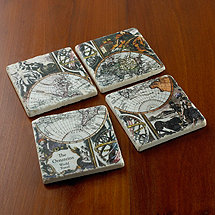 Personalized Italian Marble World Map Coasters (Se ...
$49.95
Quick View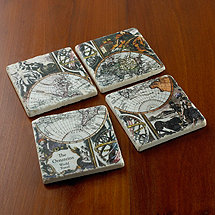 ---
---
These gorgeous coasters are made of tumbled Italian Botticino Marble. The natural marble makes these coasters something very special and makes each coaster truly unique. They are hand printed in the USA and can be personalized with your name. These beautiful coasters measure about 4' square and are cork backed to protect your fine furniture. Please note that due to the natural marble any imperfections are inherent to the design and add to the natural ...
Item #
551 16 10
---
View Full Detail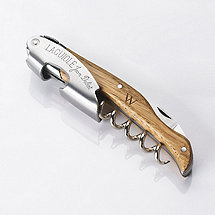 Personalized Laguiole Millesime French Oak Wood Co ...
$139.95
Quick View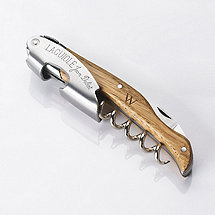 ---
---
Personalize with a single Initial Millésime (Mill-EY-zeem) – vintage quality and style.Handcrafted in France and handsomely presented in a metal gift box. The perfect gift for someone who recognizes that opening and presenting wine is a skill unto itself. Distinctively styled this extraordinary instrument is designed to be used everyday and special occasions. Handle is crafted from French Oak wood and finished to emphasize the material's natural grain. High-grade stainless ...
Item #
169 72 20 58
---
View Full Detail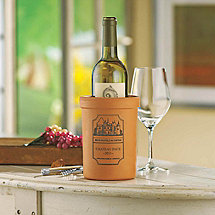 Personalized Terra Cotta Wine Chiller
$29.95
Quick View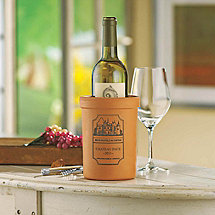 ---
---
Italian Wine Chiller keeps white and sparkling wines chilled for hours. Just specify a chateau name (up to 18 characters) and vintage to create a wine chiller that will be adorned. Note: Personalization can be for the Chateau Name up to 18 characters including letters numbers spaces and special characters. Font font size font color the word 'Chateau' and graphics can not be changed. Size: 6-3/4'H x 4-3/4' Dia. Imprinted items must be entered in ...
Item #
B4591
---
View Full Detail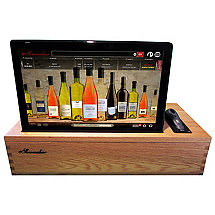 eSommelier Private Wine Management System
$3,995.00
Quick View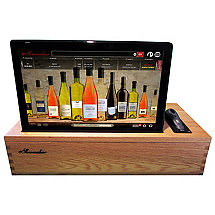 ---
---
The best thing to happen to wine collecting Never before have collectors been able to manage their wine collection like this. The visual experience of exploring your wine represented by their beautiful label images gives you an intuitive and sophisticated way of managing your wine. Labels gently glide across the touch screen with the slide of a finger – letting you browse find and down-select the wine you are looking for. Pricing & Valuation on-demand ...
Item #
580 23 01
---
View Full Detail
Top Categories
Shop Bar Accessories
By Brand
By Color
By Material
Other Options