Black Bar Accessories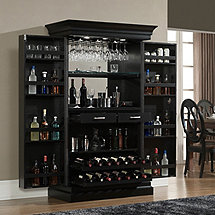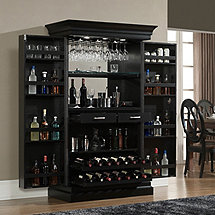 ---
$1,895.00
Reg. $1,900.00
Save 15%
---
Function and beauty align perfectly in this magnificent server. Finished in striking black with brushed steel accent hardware Stemware holders line the top of the interior while dual pull-out wine racks grace the bottom of the piece. A black glass work area allows for plenty of room for preparation mixing or whatever suits your fancy. The electrical outlet empowers you with blenders mixers and the like with two sturdy storage drawers at your disposal. Majestic ...
Item #
328 08 01
---
View Full Detail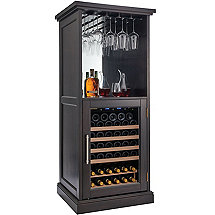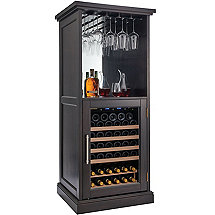 ---
$2,295.00
Reg. $2,495.00
Save 15%
---
Siena Wine Cellar & Bar A stylish alternative to built-in cabinetry the Siena Wine Cellar & Bar stores and displays entertaining essentials. The compressor cooled compartment keeps your wine bottles at the perfect temperature. Dimensions: 67'H x 29'W x 25.75'D Benefits & Features Crafted of solid hardwood and veneers Mirror backed liquor storage bar Work area allows for plenty of room for preparation mixing or serving your favorite libation Wood stemware rack ...
Item #
254 46 48
---
View Full Detail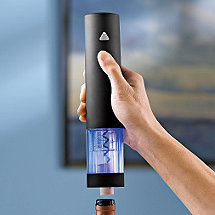 Electric Blue Push-Button Corkscrew (Black)
$29.95
Quick View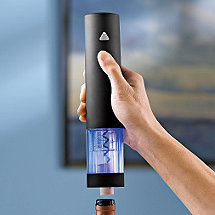 ---
---
Illuminating---uncorking made easy and fun! A wine opener as entertaining to watch as it is easy to use! See the blue light shine through the action window as the cork is smoothly extracted from your bottle and released---with a simple press of a button. The blue light also shines bright on its recharging stand doubling its duty as a stylish nightlight. 8-hour charge. Includes foil cutter and instructions. Size: Corkscrew - 10'H x 2-1/8'Dia.; Base ...
Item #
495 10 01
---
View Full Detail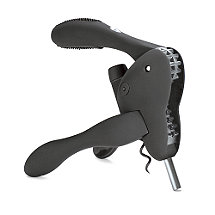 Lever Style Rabbit Corkscrew (Black)
$49.95
Quick View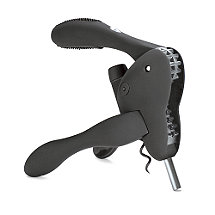 ---
---
The original - uncorks bottles in seconds. The Black Rabbit Corkscrew from Metrokane is quick like a bunny! It will pull a wine cork in 3 seconds flat. After uncorking the Rabbit Corkscrew quickly and easily ejects the cork from the worm. This popular corkscrew has been redesigned with a precision metal gear mechanism that's laboratory tested to last through more than 10 000 uncorkings. The black ergonomic design with soft rubber grip pads puts ...
Item #
418 52 01
---
View Full Detail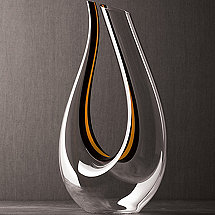 Riedel Yellow & Black Amadeo Decanter
$495.00
Quick View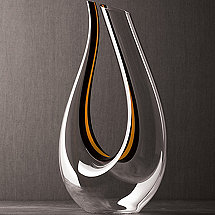 ---
---
Wine Enthusiast Exclusive: Turn entertaining into high art. Sophisticated and striking new coloration. Available only at Wine Enthusiast. Hand-made and mouth-blown by master European artists with striking black and yellow accent lines blown along the inside curve. The Riedel Amadeo Lyra Decanter is a masterpiece of mouth-blown glass art. The skillful glass blown art is so intricate that it makes each piece unique from another. No two Lyra Decanters look alike. This Riedel Amadeo Wine ...
Item #
761 15 03
---
View Full Detail
Top Categories
Shop Bar Accessories
By Brand
By Color
By Material
Other Options