Beautiful Storage Table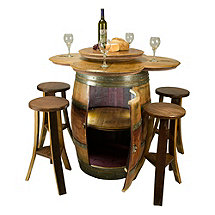 Reclaimed Barrel Table with Storage and 4 Stave St ...
$1,895.00
Quick View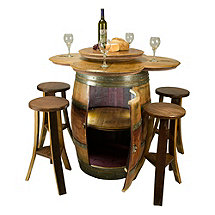 ---
---
A beautiful wine barrel table base with wine barrel cabinet. Barrel has a cabinet door that opens to a French Wine Barrel Head Lazy Susan. Table top is constructed from four wine barrel heads with original French stamps. Combo comes with a removable Lazy Susan on top. All wine barrel and wine barrel materials used in this combo are French Oak and are retired wine barrels from California wineries. The French stamps are from various ...
Item #
324 20 02
---
View Full Detail
Top Categories
Shop Tables
By Material
Other Options