When you buy something using retail links in our stories, we may earn a commission. Wine Enthusiast does not accept payment for reviews of wines, beers, spirits or other products. Read about our blind tasting and review process here.
Italy's northeast region of Veneto is home to many charms. From gondola-lined canals of Venice to the cobblestoned streets of picturesque Padua, there is a lot to fall in love with. Included in that, of course, is the region's array of red wines.
Amarone is undoubtedly the best-known, as its bold, rich style has won the hearts and palates of many. Made exclusively in the Valpolicella area north of Verona, these reds are produced using the appassimento method, in which grape bunches are dried in wooden crates or bamboo racks up to 120 days. The process results in plush, full-bodied wines that show incredible concentration and depth.
The major grapes in Amarone are Corvina and Corvinone, with small additions of others like Rondinella. This mix is also used in the wines labeled Valpolicella and Valpolicella Classico, which are produced in the same area as Amarone but are not made from dried grapes. These wines are lighter in body, with juicy plum and berry flavors and soft tannins. Often well-priced, these reds make the perfect accompaniment to casual weekday fare like pizza, pasta and barbecue.
To round out the range of reds, there are also wines labeled under the Veronese appellation. These can be made from a host of grapes—from those used in the Valpolicella wines to Merlot, Sangiovese and more—and can be produced in any area within the Veneto region. They often provide great value and easy-drinking pleasure.
12 Red Wines from Italy's Veneto to Try
Allegrini 2018 Palazzo della Torre (Veronese); $25. Buy on Vivino. This blend of Corvina, Corvinone, Rondinella and Sangiovese opens with aromas of black-skinned berries, graphite and underbrush… SEE SCORE AND FULL REVIEW
Antica Corte 2019 Valpolicella Classico; $17. Buy on Total Wine & More. Aromas of red-skinned berries and tilled soil shape the nose on this straightforward red… SEE SCORE AND FULL REVIEW
Cesari 2016 Amarone della Valpolicella Classico; $55. Buy on Vivino. New leather, truffle, menthol and baked plum aromas slowly emerge on this inviting, full-bodied red… SEE SCORE AND FULL REVIEW
Ilatium Morini 2019 Valpolicella; $15. Buy on Vivino. Aromas of red-skinned berries and dark spice emerge from the glass… SEE SCORE AND FULL REVIEW
Le Salette 2020 Valpolicella Classico; $18. Buy on Vivino. Aromas of red-skinned berries, baking spice and underbrush form the nose… SEE SCORE AND FULL REVIEW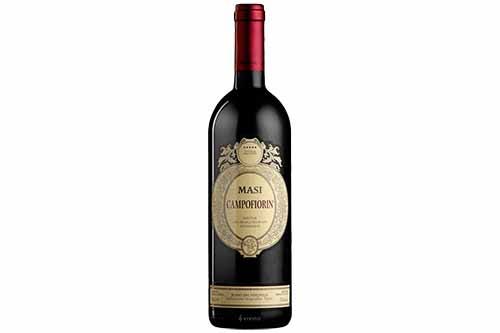 Masi 2018 Campofiorin (Veronese); $20. Buy on Vivino. Aromas of ripe black-skinned fruit, underbrush and menthol form the nose… SEE SCORE AND FULL REVIEW
Massimago 2020 Duca Fedele (Valpolicella); $20. Find on Wine-Searcher. Made with organically farmed grapes, this opens with inviting aromas of red-skinned berries, violet and graphite… SEE SCORE AND FULL REVIEW
Monte del Frà 2020 Tenuta Lena di Mezzo (Valpolicella Classico); $22. Buy on Vivino. Enticing aromas of cassis, forest floor and white pepper lead the way… SEE SCORE AND FULL REVIEW
Speri 2016 Sant'Urbano (Amarone della Valpolicella Classico); $84. Buy on Vivino. Made with organically grown grapes, this full-bodied, plush red has inviting aromas of baked plum, new leather, camphor and violet… SEE SCORE AND FULL REVIEW
Vaona 2019 Valpolicella Classico; $18. Buy on Vivino. This opens with aromas of red-skinned berries and forest floor with whiffs of baking spice… SEE SCORE AND FULL REVIEW
Vigneti del Sole 2019 Valpolicella; $14. Buy on Wine.com. Aromas of red-skinned fruit, scorched earth and spice take center stage on this enjoyable red… SEE SCORE AND FULL REVIEW
Zonin 2017 Amarone della Valpolicella; $50. Buy on Wine.com. Black-skinned berries, violet, tobacco and a whiff of graphite lead the nose on this hearty red… SEE SCORE AND FULL REVIEW
Last Updated: July 12, 2023