For centuries, winemaking was a male-dominated field. Today, women across the globe are changing that narrative and shaking up the industry, adding ever-more names to history's list of important women in wine. Even in the face of obstacles that have some women in wine struggling to stay afloat, female change makers are fighting to make the fruit of the vine more inclusive for future generations.
Women's History Month and International Women's Day serve as moments to acknowledge these pioneers who have broken through barriers and transformed their craft. From female-run Champagne houses to New World female winemakers, the growing impact of women in wine reflects a larger shift in society's acceptance and celebration of women's professional achievements.
Here, we showcase bottles hand-selected by the Wine Enthusiast Tasting Department that exhibit the passion, perseverance and grit of the female winemakers behind them.
Though she comes from a family with a long history in wine, Caroline Frey stands as a force in her own right. After gaining early exposure to vines at Bordeaux's Chateau La Lagune, Frey studied at Bordeaux University and implemented organic and biodynamic practices at Paul Jaboulet Ainé in Rhône, which her family acquired in 2006. Frey's mindful approach to winemaking puts soil nourishment front and center to produce quality wines while respecting the environment.
90 Points Wine Enthusiast
Pretty whiffs of dried rosemary and herbes de Provence perfume zesty white grapefruit and pear in this wine. A full-bodied, juicy blend of Grenache Blanc, Bourboulenc and Clairette, it's fruity but delivers a lingering salt-rimmed finish. At peak now, the wine should hold through 2024. Best Buy —Anna Lee C. Iijima
$ Varies
Wine-Searcher
Patricia Tóth, Planeta
Patricia Tóth believes in the potential of Sicilian grapes. Born in Hungary, she made the town of Etna her home after joining the Planeta team in 2005. As one of Planeta's head winemakers, Tóth pays special attention to the stony and volcanic soils that define Sicily's terroir, which plays a key role in her curation of bright, mineral whites.
92 Points Wine Enthusiast
field_5e860b0163e91
$34.99
Wine.com
Cathy Corison's career in wine spans over three decades of artisanal winemaking and entrepreneurial grit. Significantly outnumbered by men when she first entered the wine world in 1972, Corison went on to complete her master's degree in oenology at UC Davis, work at a handful of California wineries and eventually found a winery of her own with her husband.
Corison's wines highlight the power and elegance of Cabernet Sauvignon in addition to the necessity of innovation in the vineyard, whether that's tinkering with acidity to exploring the potential of electric tractors.
97 Points Wine Enthusiast
This snugly wrapped, agile, medium-bodied wine from old vines keeps a core of raspberries, violets and black currants under a veil of silky tannins. The wine's excellent acid balance, tension and sense of depth will unleash more complexity as the tannins resolve over time. Best from 2028–2040. Cellar Selection —Jim Gordon
$ Varies
Wine-Searcher
Anne Moller-Racke, Blue Farm
Since arriving in California from Oberwesel, Germany, in 1981, Anne Moller-Racke's wine industry journey has taken several exciting turns. Her first point of impact was at Buena Vista Carneros Winery, where she helped shepherd the recognition of Los Carneros as its own AVA. In 2001, she shifted gears and founded The Donum Estate, serving as president and winegrower.
While expanding the Donum brand, Moller-Racke began a personal project in her backyard: What started with the planting of seven acres of Pinot Noir has since blossomed into Blue Farm Wines, a boutique vineyard regarded as one of California's most exceptional. In 2019, she stepped away from Donum to fully dedicate her energy to Blue Farm.
95 Points Wine Enthusiast
With a delicious nose of rose and orange peel, this wine is richly layered and substantive, developing into a midpalate of earth and forest and spicy hints of clove and nutmeg. Textural and ultimately bright, it has subtle power and enduring elegance.-Virginie Boone
$ Varies
Wine-Searcher
Theresa Heredia's love of wine first bloomed thanks to her chemistry background and early travels across France's most acclaimed wine regions. Through her first wine internship at Saintsbury Winery in Napa's Los Carneros region and working as a winemaker at Freestone Vineyards in Sonoma, Heredia gained considerable experience with California's cool-climate grapes.
In 2012, she joined Gary Farrell Winery as a winemaker and specialist in Pinot Noir and Chardonnay. Today, she serves as the vineyard's Director of Winemaking and continues to produce wines that exhibit complexity and elegance.
93 Points Wine Enthusiast
This buttery but not extreme wine is scented with popcorn and butterscotch followed by good acidity, cream and golden apple flavors and a touch of lemon. It is nicely balanced, layered and oaky. —Jim Gordon
$33.99
Wine.com
Fifth-generation winemaker Marie Doyard has Champagne in her blood. But when she stepped into her family's Champagne estate at the age of 25, she knew she wanted to do things differently and carve a niche for herself in the industry.
Under Doyard's leadership, the grower Champagne produced by Champagne André Jacquart is made entirely of Chardonnay grapes fermented in wooden barrels with a low dosage of sugar. Her tinkering with tradition not only produces terroir-expressive bottlings, but also inspires other winemakers to embrace change.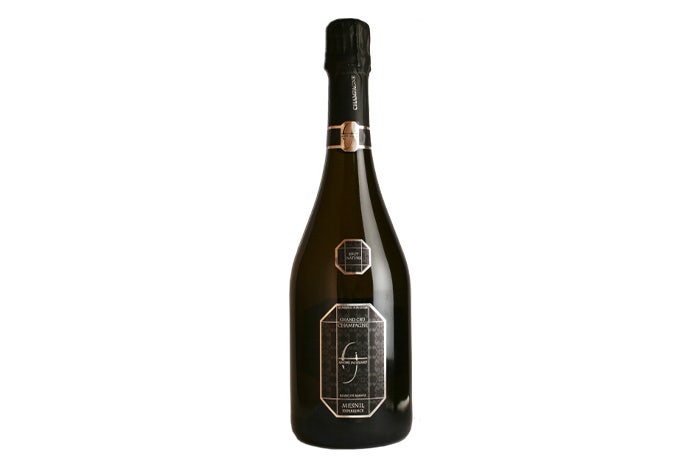 94 Points Wine Enthusiast
While this Champagne from Le Mesnil-sur-Oger is still young, showing a crisp, bone-dry character alongside tight fruit and mineral tones, it offers plenty of richness. As it softens, it brings in a toasty edge, and will mature to greater benefit. Drink from 2022. Cellar Selection —Roger Voss
$ Varies
Taub Family Selections
The youngest of six children, Vanya Cullen grew up with pioneering parents whose Wilyabrup estate helped transform Margaret River into a world-renowned wine region. In 1989, Cullen became chief winemaker of the vineyard, retaining her family's promise of quality, integrity and sustainability. Recognized for her commitment to biodynamic and organic practices, she has received several awards including the prestigious 2020 James Halliday Winemaker of the Year in 2022.
96 Points Wine Enthusiast
The wines from this iconic, biodynamic estate always sing of their place. 2019 was a cooler-than-average vintage but one that's winning over this reviewer for the wines' aromatics and elegance. Layered and highly characterful, the nose is floral, like West Aussie wildflowers, and a bit meaty, like the pan scrapings from a roast. The fruit comes in compote form, like freshly canned rhubarb, plum and currant. There's an earthy, savory spine like beet juice, olive brine and cedar shavings. A cool eucalyptus edge adds to the vintage charm. Chiseled, sappy tannins are powerful but leave ample room for flavor. Exceptional quality at an attainable price, this drinks well now with decanter and protein at hand, or could cellar beautifully for a decade at least. Editor's Choice —Christina Pickard
$41.99
Wine.com
 

 

 

View this post on Instagram

 

 
After earning her bachelor of science in wine and viticulture from California Polytechnic State University, Elizabeth Kester joined Wente Vineyards team as resident enologist in 2010. She climbed the ladder, becoming the winery's Director of Winemaking in 2021. In her role, Kester is laser-focused on innovation in the winery and implementing cutting-edge technology in the field. She joins two other female change makers at Wente: Director of Vineyard Operations Niki Wente and Vice-President of Marketing and Customer Experience Aly Wente, both fifth-generation winegrowers.
90 Points Wine Enthusiast
There's a steely edge to the pear, apple and crisp pineapple aromas on the nose of this bottling. The palate sizzles with acidity and offers a touch of grip, with key lime pie flavors most prevalent. —Matt Kettmann
$16
Wine.com
---
Why You Should Trust Us
All products featured here are independently selected by our team, which is comprised of experienced writers and wine tasters and overseen by editorial professionals at Wine Enthusiast headquarters. All ratings and reviews are performed blind in a controlled setting and reflect the parameters of our 100-point scale.Wine Enthusiast does not accept payment to conduct any product review, though we may earn a commission on purchases made through links on this site. Prices were accurate at the time of publication.
Last Updated: June 12, 2023
Like what you're reading? Learn more about: