We're exploring California wine country region-by-region, every day, all summer long. This week we are looking at Temecula and the South Coast. Stay tuned for a new view of these still-undiscovered areas each day this week.
Despite its growing popularity, Temecula is still a low-key, down-home place for locals and visitors alike to slow their pace, savor local wines and enjoy regional escapades.
The Great Outdoors 
"Where the sun breaks through the mist." That's one translation of Temecula, named for the Native American tribe that has lived in the area since 900 A.D. The balmy climate favors outdoor pursuits. Take in the mountain views of Cleveland National Forest's Dripping Springs Trail or trade hiking boots for stirrups and ride along vineyard paths guided by Wine Country Trails by Horseback. Hot-air balloons can provide a new perspective on vineyards. Several companies offer rides, which include California Dreamin' and Sky's the Limit. The area also hosts the annual Temecula Valley Balloon & Wine Festival in early June, complete with live music and food. Come nightfall, enjoy entertainment in the spacious courtyard at Europa Village, or head to nearby Lake Elsinore to watch the San Diego Padres' Single-A farm team, the Storm.
Old-School Cool
In 1882, the arrival of the California Railroad sparked the development of Old Town Temecula. Today, this well-preserved district features plenty of boutiques and galleries along Front Street. Mix a little window-shopping with noshes and sips at the area's diverse eateries. There might be a line, but the upscale-pub fare and craft beverage and cocktail selection at Public House merit a wait. Or order up grande-sized margaritas and gringo-friendly plates at The Bank of Mexican Food, a cantina built into a former cash depository. Martinis and music overlap on Baily's Old Town Temecula's outdoor patio. Down the street, Temecula Stampede is the West Coast's largest country music venue, and also corrals a good mix of rock 'n' roll acts.
Sudsy Savoir Faire 
Or the past five years, numerous breweries have sprung up throughout Temecula. The king of the industrial-park set is Ironfire Brewing, with its standout hop-heavy and barrel-aged obsidian offerings, followed by Refuge Brewery and its ubiquitous blood orange-infused, Belgian-style witbier. The region's lone brewpub, Garage Brewing Co., crafts pizzas along with a family of beers, many infused with fruits, chilies and more. Wiens Brewing, the sizeable ale-offshoot of its namesake winery, offers a wealth of styles in one of Temecula's loveliest sampling spaces.
Getting Around
For a unique winery-hopping experience, go in an open-air, candy-red 4×4 with Temecula Valley Jeep & Wine Tours. Trips venture to three or four wineries and include a picnic lunch. Or opt for a different sort of horsepower and ride a horse-drawn trolley to tasting rooms with The Temecula Carriage Company.
Fêtes For Fermentations 
Each January, vintners provide extra hospitality during the Temecula Valley Barrel Tasting weekend, with previews of barrel and tank samples. Late April brings the Taste of Temecula Valley, which showcases some of Southern California's best restaurants, wineries and craft breweries.
South Coast
Blend sipping and seafaring on an Orange County Wine Cruise off Dana Point. The 90-minute evening voyage on a 63-foot catamaran includes wines, cheese, crackers and fruits. You'll feel like a mad scientist—in a good way—at The Wine Lab in Costa Mesa, which assembles flights of wines and presents them in test tubes. Underground chic awaits at The Cellar in Fullerton, a hideaway with archways and grotto-like walls. Fine wine abounds, along with mixology masterpieces and Orange County craft beers.
Where to Stay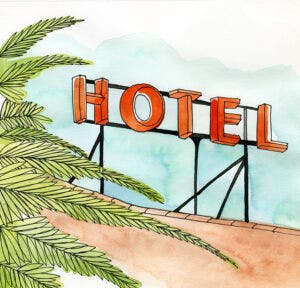 With all that tasting and touring, you're going to need a place to recharge. The boutique Ponte Vineyard Inn offers top accommodations and vineyard views, while the suites at Wilson Creek Manor and the villas at South Coast Winery, Resort & Spa also provide luxe lounging. Still have some energy? Carter Estate Winery and Resort has vineyard hiking and jogging trails,
Where to Eat
Multicultural comfort food gets a makeover at 1909, a place so welcoming that it offers a menu for four-legged friends. House-made merguez sausage and seafood empanadas precede beef pot pie with brown-ale gravy and braised lamb shank with blackberry sauce. Brunch is similarly decadent, with green-chili tamales and "peanut butter and jealous" brioche French toast. Eye-openers include Bellinis, sangria and an Asian take on a Bloody Mary.
A taste of Italia Classico comes from the stone hearth that bakes free-form pizzas made with Caputo flour from Naples. House-made sausage finds its way into meatballs augmented with prime beef at The Goat & Vine, while a jalapeño-lime carnitas pie is trademark SoCal. Both pair exceptionally with the 12 craft beers on tap from Temecula and nearby San Diego.
While country-music fans flock to its next-door saloon, wine-country admirers know that The Ranch Restaurant has a cellar filled with 11,000 bottles, 35 available by the glass. Master Sommelier Michael Jordan curated this collection, taking care to pair 500 bottle selections with dishes from Michael Rossi's menu that features steak and seafood with a Mediterranean twist.—Brandon Hernández
Tips from Local Experts
Leah Di Bernardo, Owner, E.A.T. Marketplace
After a New York City career in film, Leah Di Bernardo wanted to open a Dean & DeLuca-type upscale deli in wine country. She launched E.A.T. Marketplace on Valentine's Day 2011 with $5,000 and the help of the community. "It was like building a barn," she says. "It's been a total blood, sweat, tears effort."
"I'm a big fan of Vindemia Winery. They're into sustainability and they make really small-batch wines. One is called More Cowbell. It's frickin' delicious."
In town, she opts for The Press Espresso. "They have an amazing atmosphere," says Di Bernardo. "You feel like you're in some funky area of San Francisco or Seattle."
She tastes olive oil at Villa di Calabro ("they're so friendly they don't want you to leave"), enjoys fresh pasta at Trattoria Toscana ("Pietro [Cinus] makes it all from scratch"), and recently discovered Backyard Bottleshop & Taproom in Murrieta. "It's one of the hippest places in town."
Nick Palumbo, Owner/Winemaker, Palumbo Family Vineyards
Nick grew up surfing the beaches of San Diego, but then rocked NYC as bassist in The Morning Glories. He came home and found wine in 1998. His "local joint" is Guadalajara Grill. "They're got ripping margaritas," he says. "You've got to be careful!" For fun, he still hits the sea. "The tuna fishing has been phenomenal."
Phil and Carol Baily, Owners, Baily Winery
They escaped Los Angeles in 1981. "Old Town Temecula's cute little museum has a guy who gets dressed up in cowboy clothes and takes small groups around," Phil Baily says. To relax, they go to the mountains of Idyllwild. "There's not a lot to do, but that's the attraction—just sit back and look at the squirrels run through the trees," he adds.—Matt Kettmann
Last Updated: May 4, 2023