While it has fleece, locally roasted coffee and craft brewers a-plenty, Portlandia this is not. This is Portland, Maine, a thriving New England city with a beautiful working port and salt-of-the-earth residents. The city claims it has more restaurants per capita than anywhere else in America, so you'll never hunger for something delicious here.
Eat
Don't miss classic restaurants like Fore Street (or its sister spot, Street and Co.), Central Provisions or Eventide Oyster Co. for the best of Maine's local bounty, with rotating farm-and ocean-to-table menus, and shared plates. Trattoria Fanny, the latest eatery from Vinland owner David Levi, offers solid Italian classics. Tipo, from Central Provisions owners Chris and Paige Gould, features wood-fired pizzas, house-made pasta and a raw section on the menu featuring oysters, crudo and carpaccio.
Head to East Bayside for cross-cultural noodle dishes at The Honey Paw (lobster wontons, handmade wok-fried noodles with Maine peekytoe crab) or hit the new Japanese gastropub Izakaya Minato.
Four Hour Getaway 
Take I-295 north to the breathtaking Route 1 coastal highway to get a feel for Maine's New England roots. Visit towns like Wiscasset, Boothbay Harbor, Rockland and Camden for quaint cafés, abundant antique shops, stately lighthouses, gleaming harbors filled with gorgeous sailboats and, of course, plenty of lobster shacks.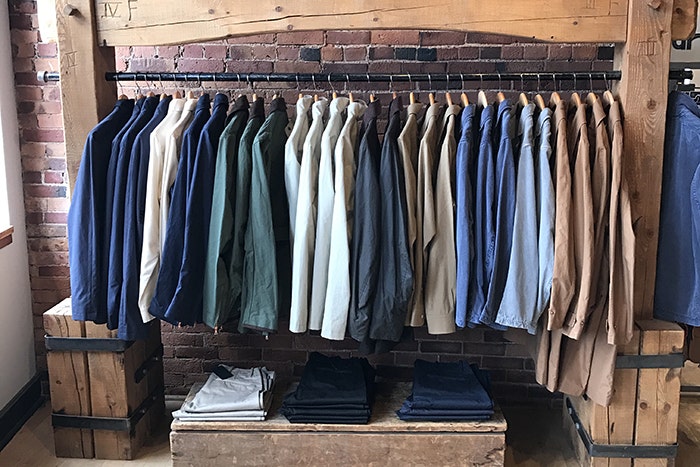 Shop
Skip the chain stores for shops that feature locally (and internationally) crafted goods. In the Old Port neighborhood, Portland Trading Co., has everything from Taschen coffee-table books and Farmers' Hand Cream to classic Timex watches and beard wax. Along the waterfront, stock up at Portland Dry Goods Co. for chunky fisherman's sweaters, sturdy leather boots and that beautiful clutch you didn't know you needed.
Little Giant is a general store in the West End neighborhood from Briana and Andrew Volk, owners of popular cocktail bar Portland Hunt & Alpine Club. Here, you'll find locally sourced dairy and eggs, bags of Tandem Coffee, fresh sandwiches and Old World-leaning wines. A namesake restaurant next door is slated to open this summer. Audiophiles should visit Enterprise Records and Moody Lords, two shops located downtown along Congress Street that specialize in vintage vinyl. Find unique blends at Homegrown Herb & Tea.
Drink
In Portland, you're never far from a pint of local brew. Get your fill at Novare Res Bier Café in the Old Port, with a deep global beer list, but also a solid focus on Maine brewers. Up the street at Portland Hunt & Alpine Club, site of well-made craft cocktails, a vast whiskey list and Scandinavian-inspired fare. At Drifters Wife, a wine bar/restaurant inside quaint Munjoy Hill wine shop Maine & Loire, you'll find a fantastic selection of organic and biodynamic wines.
MJ's Wine Bar offers a welcoming, unfussy spot to enjoy wine with cheese and olives. Guests can sniff out the aromas in their wines from some 30 jars featuring typical wine scents like fruits, leather, tobacco and spice. Also featured: vinyl records you can select off the shelf to play. Slightly farther out in Deering Center, Woodford Food & Beverage looks like an retro diner on the outside, but inside offers a sophisticated menu of local fare and a focused wine list that features a handful of "table wines" that you can take to go in a branded bottle.
See
The Portland Museum of Art, home to a vast number of Winslow Homer's works, underwent a $2.7 million upgrade to its three buildings to better showcase an 18,000-piece collection. Wander around the Old Port neighborhood and soak in the city's history. Hit the sprawling 70-mile system of Portland Trails, where you can run, bike or hike. Also be sure to hit the Eastern Promenade. Get out on the water with surf lessons from Maine Surfers Union, a ferry (or kayak) to Peaks Island for unparalleled ocean views, or trap lobsters with Lucky Catch Cruises.
Last Updated: May 4, 2023