With the growth of cider producers and the variety of styles available, it deserves a place at the table with dishes you might otherwise enjoy with beer or wine. Here are pairings that will take you out of your comfort zone.
Expected Pairing: Beer
Blue Bee is Richmond's first urban cidery, located in the Scott's Addition district (nicknamed Scott's Addiction due to the plethora of distilleries, cideries and breweries). Using heirloom Winesap apples and Cascade hops, you get the crisp, juicy apple characteristics while dry-hopping adds a touch of bitterness and citrus.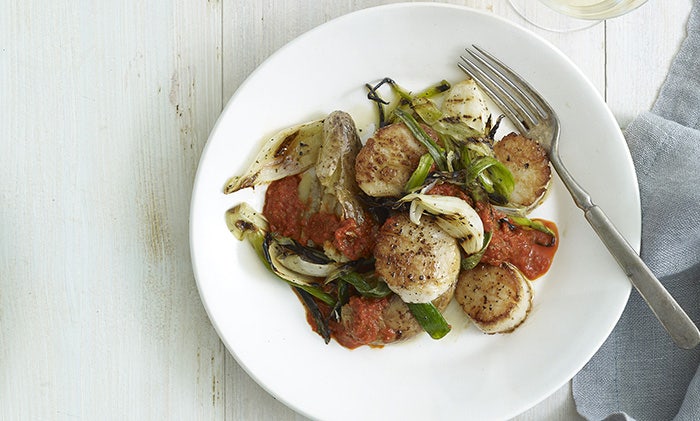 Expected Pairing: White Wine
Zesty lemon notes, fresh fruit and white blossom flavors will tug at your Sauvignon Blanc-loving heartstrings. This is slightly effervescent and vibrant, which is a great counterpart to the richness of scallops.
Expected Pairing: Rosé
Rosé and salad go great together, so why not try a rosé cider? This Hamptons-based producer brings bright strawberry notes and fresh peaches that will complement a light dish. The cider's color was achieved by the addition of a small amount of red grape skin extract. However, other cider makers allow the juice to have a small amount of contact with apple skins to produce a blush.
Expected Pairing: Hearty Red
With seven months in Zinfandel barrels (American oak), this is a hearty, toasty and tannic cider that visually resembles a red wine. It can stand up to a robust dish and also delivers more refreshment than a hearty red.
Expected Pairing: Dessert Wine
Organic apples are fortified with custom-distilled apple brandy and then oak aged, which creates a lovely, gold-hued and viscous warmer. Luscious apple pie and caramel flavors work perfectly with this dessert.
Last Updated: May 4, 2023