Erin Smith, chef/owner of Feges BBQ in Houston, Texas, takes her wine education seriously. Before she and her pitmaster husband, Patrick Feges, opened their two-location barbecue restaurant, Smith spent a year working at a Houston wine bar called Camerata at Paulie's under the tutelage of Master Sommelier David Keck. This experience shapes how she approaches meals at Feges today.
Smith is one of several barbecue professionals who are increasingly passionate about wine pairings. While smoked meats and traditional sides are often paired with whiskeys, lagers, ales and pilsners, these chefs and sommeliers believe wine also has a place at the table.  
Most of the wines featured on the list at Feges BBQ, such as Piedrasassi Santa Rita Hills Syrah and Stolpman Vineyards La Cuadrilla, were chosen for their ability to be paired with an array of barbecue dishes, like brisket and pulled pork. While this makes many pairings at Feges BBQ a choose-your-own-adventure experience, Smith recommends some especially evocative and interesting combinations.
For instance, she suggests pairing creamy, slightly spicy Alabama white sauce—great over half chicken—with Armenian sparkling wine like Keush's Origins bottling, a blend of Voskehat and Khatouni.  
"The sauce has a bit of horseradish in it, so it has some heat and spice to it," says Smith. "The wine is grown at a really high elevation, and I think it's a great pairing to cut through the richness of the sauce. I always go high acid, and a little bit of residual sugar doesn't hurt either."
The restaurant's sweet-glazed pork ribs form a great marriage with Argentinian Cabernet Franc.
"Our pork ribs are sweet, so I wanted to compliment them and actually sort of tone down the glaze," she says. "It's definitely an unusual pairing, and I think it might puzzle some people, but you have to try it. It's surprising."
Adam Perry Lang, author of three books about barbecue and chef/owner of APL Restaurant, a contemporary steakhouse in Hollywood, California, typically bases his wine pairings on the smoked meat itself. While he appreciates the importance of barbecue sauces, he believes this approach allows the wine to effectively act as the sauce.
With richer cuts of meat, Lang recommends a California Zinfandel or Cabernet Sauvignon.
"With barbecued beef they're really bold," he says. "I do like things that tend to be more tannic and varietal-forward. The California Cabs go beautifully because they're so smack in your face. You have so much collagen and fat with these longer-cooked barbecue methods, and these wines really do stand up to that and don't get lost. Those bolder wines kind of neutralize and create almost like a sauce in your mouth, combining the fats and the collagen with something so rich and tannin-forward."
Master Sommelier Steven McDonald, wine director for Pappas Bros. Steakhouse Houston Galleria in Texas, likes to experiment with his barbecue pairings. The restaurant group behind the steakhouse also has several barbecue establishments that include Pappas Bar-B-Q and Pappas Delta Blues Smokehouse.
For lighter meats, like smoked turkey or chicken, McDonald recommends German Riesling or Valpolicella. "Turkey in particular has a sweetness and a pepperiness," he says. "Almost with everything we tried, you need brightness, fruit or actual sugar. That was the common thread."
Billy Durney, owner of Hometown Bar-B-Que in Brooklyn, New York, is widely renowned for his wine and barbecue knowledge. The restaurant features a rotating list of around 10 wines to pair with dishes like beef ribs and sausage. 
Durney recommends starting with a Beaujolais, which pairs well with almost any barbecue dish. "I think it's very underrated and goes great with sauces," he says. "Beaujolais has plushness, but it also has spice and floral notes, and acid and structure. I think that's a great starting point for barbecue."
For white wine, Durney suggests those from the Savoie region, highlighting their ample acidity and citrus notes. "All these really beautiful things that come from a cold, cool climate," he says. "They have this real clean, crispy style to them."
While many barbecue aficionados may prefer beer with their smoked meats and sides, Dunrey emphasizes that it's important to remember the flavor profiles of each. He points to barbecue's salty, fatty and sweet nature as often being at odds with the bitterness and hoppiness found in many beers.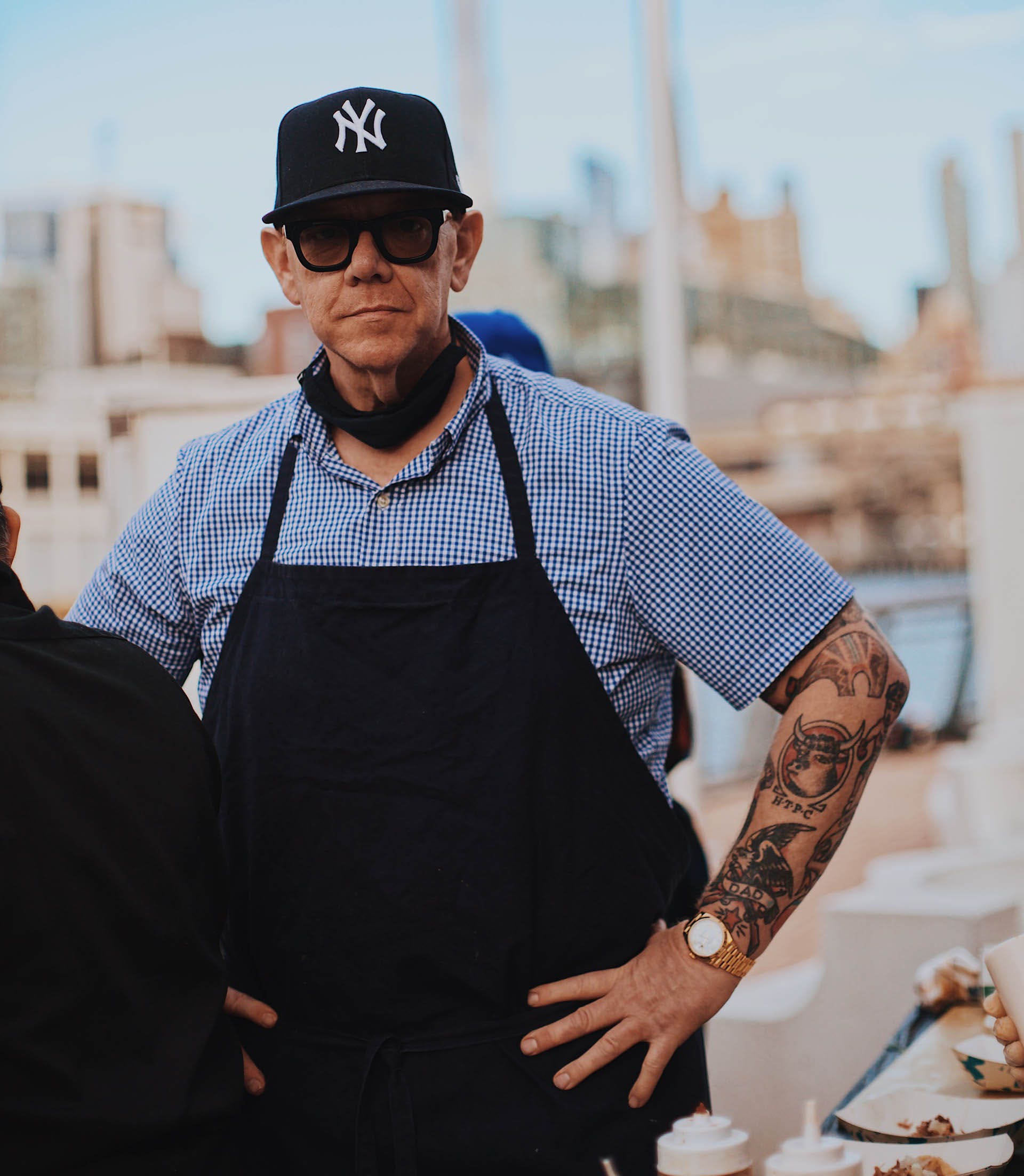 "It's hard to erase the stigma in areas where barbecue is like God's food, in places like Texas, North Carolina, Georgia and the South, because they're just so used to whiskey, beer and barbecue being a thing," says Durney. "But if you look at it pragmatically, wine is a much better pairing than beer."
Last Updated: May 8, 2023