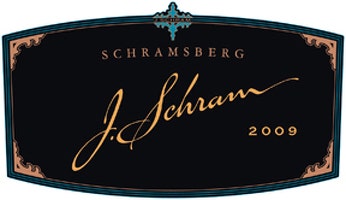 Schramsberg 2009 J. Schram Sparkling (North Coast)
When you buy something through our link, we may earn a small commission. Wine Enthusiast doesn't accept money for editorial wine reviews. Read more about our policy.
Enticing aromas of toasted almond and pear tart lead to an equally seductive and complex palate that is dry but rich in feel. It has the complexity and layering of a wine aged a long time on the yeast, and shows excellent concentration that leads to a long, lingering finish. This is Schramsberg's top-of-the-line Chardonnay-based wine and it definitely lives up to its billing in this vintage. Best after 2023.
— Jim Gordon
All tastings reported in the Buying Guide are performed blind. Typically, products are tasted in peer-group flights of from 5-8 samples. Reviewers may know general information about a flight to provide context—vintage, variety or appellation—but never the producer or retail price of any given selection. When possible, products considered flawed or uncustomary are retasted.
About The Scores
*Products deemed unacceptable (receving a rating below 80 points) are not reviewed.
98-100
Classic
The Pinnacle of quality
94-97
Superb
A great achievement
90-93
Excellent
Highly recommended
87-89
Very Good
Often good value; well recommended
83-86
Good
Suitable for everyday consumption, often good value
80-82
Acceptable
Can be employed
Unsure About This Wine? Get Personalized Wine Matches Based On Your Taste.
Bordeaux, Burgundy, and the Rhône Valley are the best known wine regions of France except for Champagne. This sparkling wine from the chalk slopes east of Paris is France's best answer to a global brand. It is the drink of celebration, of success, and the best way to drown sorrows. And, unlike the still French wines, which have been successfully copied around the world, Champagne remains inimitable, despite thousands of attempts. The combination of cool climate, chalk soil and — there's no other word for it — terroir are just so special. Like virtually every part of France, the Champagne wine region is subdivided into smaller parts, but unlike in other parts of France, those subregions rarely appear on the bottle. Although there are exceptions, like Blanc de Blancs and vintage Champagnes, most Champagnes are blends from different areas and…
Veneto produces more wine, specifically more DOC wine, than anywhere else in Italy. Of all the DOC wines, the whites of Soave and the reds of Valpolicella are the most widely exported and internationally recognized. Garganega is the grape grown in Soave that generally produces neutral, light and easy-drinking wines. Recently, however, because many growers have planted vines on the local volcanic hills, production has resulted in wines with mouthwatering acidity and complex floral components. The Valpolicella DOC lies inland on the coastal plain of Veneto, where the warmer climate infuses the wine with richness that contributes to its high ratings, according to our Veneto Wine Ratings. Corvina is the key grape variety used in all of the reds from the Valpolicella, Bardolino and Amarone della Valpolicella DOCs. It is typically blended with Rondinella and Molinara—varieties that impart the wines…