Wine Key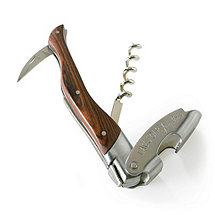 Millesime Rosewood Laguiole Corkscrew
$129.95
Quick View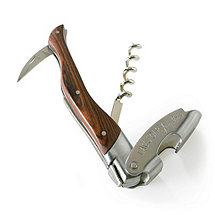 ---
---
Millésime [mill-ey-zeem] means vintage the perfect name for a classic waiter-style corkscrew handcrafted by coutellerie Jean Dubost according to centuries-old tradition. The handle is of lustrous rosewood the body the finest quality stainless steel hallmarked with the Laguiole bee. The choice for lovers of great wines for generations it's an accessory du bar that makes an extraordinary gift. Crafted in France. Presented in a wooden gift box with a leather pouch. Dimensions: ...
Item #
169 72 15
---
View Full Detail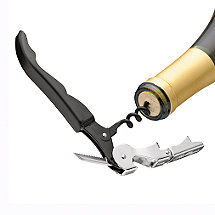 Pulltap's Double-Hinged Waiters Corkscrew
$19.95
Quick View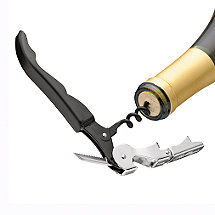 ---
---
'The best for your money!' rave customers. A hands-down customer favorite this waiters corkscrew has gotten raves for its incredible ease sommelier style and the professional way it pulls estate-length corks without breaking them. A classic of the affordable kind the materials are durable the grip ergonomic the double-hinge provides leverage and the Non Stick-coated worm a smooth glide. Serrated foil cutter bottle cap opener metal handle.
Item #
479 29
---
View Full Detail