Whiskey Tasting Glasses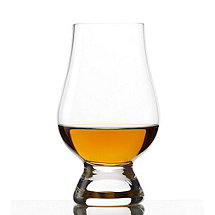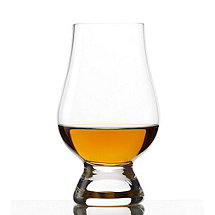 ---
$39.95
Reg. $49.95
Save 15%
---
Savor whisky in glasses fit for royalty! After winning the 2006 Queen's Award for Innovation the Glencairn whisky glass has earned its place on the bar. Considered the 'official whisky glass' by the experts Glencairn offers aficionados of Scotch whisky a special vessel to appreciate its nuances. Comfortable in the hand it has a full bowl that tapers at the rim to enhance color body aroma taste and finish. Machine made from fine lead-free crystal ...
Item #
781 10 04
---
View Full Detail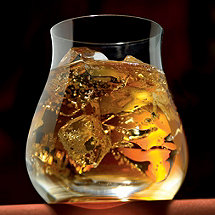 Glencairn Wide-Bowl Whisky Glasses (Set of 4)
Quick View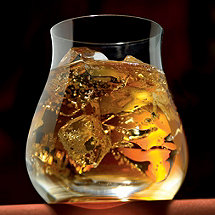 ---
$39.95
Reg. $49.95
Save 15%
---
The essential Whisky glass for quintessential taste. You haven't tasted Whisky till you've experienced Glencairn crystal. Considered the 'Official Whisky Glass' by the experts the Glencairn glass is custom-shaped to express Whisky's truest flavors and aromas. The wide bowl makes it perfect for serving with ice or mix or if you prefer neat and clean. Etched with the Canadian maple leaf on the bottom. Machine-made of lead-free crystal. Dishwasher safe. Size: 4'H ...
Item #
781 11 04
---
View Full Detail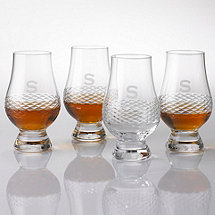 Personalized Glencairn Whiskey Glasses with Diamon ...
$99.95
Quick View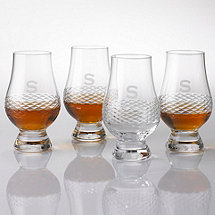 ---
---
Designed for the whiskey connoisseur this collection is a masterpiece of design. Of infinite perfection the clean simple lines are artfully banded with precise diamond cuts in the glass. Exceptionally beautiful new acquisitions for the bar they are pleasing to the eye and elegant in the hand. Personalize with one initial. Please allow 2-3 weeks for delivery. Specifications: 4-1/2'H 6.7 oz.
Item #
776 46 03 58
---
View Full Detail