Terra Cotta Collection
With these naturally cooling ceramics you're sure to serve your choice of bottle or beverage nice and cold. It's so simple. Just soak the Naturally Cooling Ceramics in water for a few minutes before using it. The soaked Ceramics will keep your bottle and ice cold longer.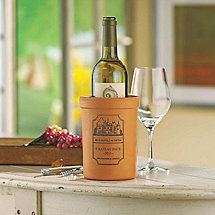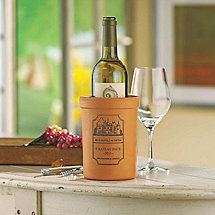 ---
---
Italian Wine Chiller keeps white and sparkling wines chilled for hours. Just specify a chateau name (up to 18 characters) and vintage to create a wine chiller that will be adorned. Note: Personalization can be for the Chateau Name up to 18 characters including letters numbers spaces and special characters. Font font size font color the word 'Chateau' and graphics can not be changed. Size: 6-3/4'H x 4-3/4' Dia. Imprinted items must be entered in ...
Item #
B4591
---
View Full Detail