Personalized Wine Barrel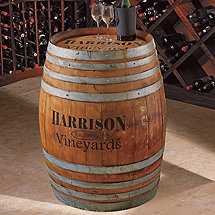 Personalized Finished Full Wine Barrel
$595.00
Quick View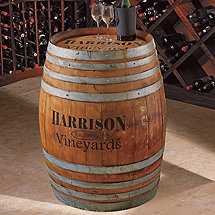 ---
---
The beautiful Whole Refinished Wine Barrel are made from French Oak and Vintage barrels. Wine Barrels are 55 to 60 gallon approx. 36″ tall by 24″ wide. Barrels are finished in a satin urethane that shows off all the true natural beauty that the French oak has to offer. Please Note: Coloration and markings vary greatly on retired wine barrels. Each one is unique no two alike. These barrels have been stored outside or in ...
Item #
324 50 05
---
View Full Detail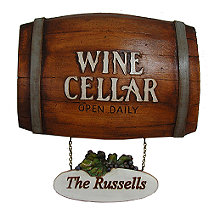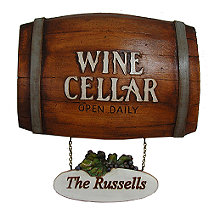 ---
---
Crafted from an original sculpture by Al Pisano. Each piece is hand painted and stained in his Florida studio to capture all the detail of the original. Personalized up to 15 characters is carved into the artwork and stained over so it becomes part of this elegant piece. Mounting hardware included. Size: 13'H x 10'W
Item #
350 22 09
---
View Full Detail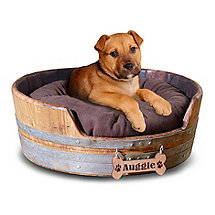 Personalized Wine Barrel Pet Bed Small
$195.00
Quick View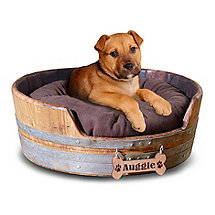 ---
---
Personalize with Choice of Oval or Bone Plaque (Add up to 25 Characters) When your pet needs comfort from something that is unique and one of a kind the Wine Barrel Pet Bed has the solution. Handcrafted from Reclaimed Wine Barrels giving second life to these beautiful barrels. This model also includes a storage area just lift up to store favorite toys. Please Note: These item(s) are hand crafted and NO two are alike. Each ...
Item #
327 09 03 01
---
View Full Detail