Monogrammed Bar Accessories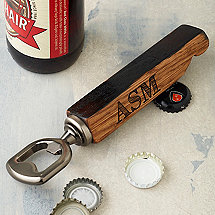 Monogrammed Reclaimed Bourbon Barrel Beer Bottle O ...
$49.95
Quick View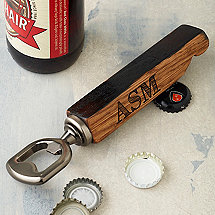 ---
---
Monogram up to three initials Handcrafted from a reclaimed bourbon barrel and finished with a handsome pewter head. Opener does not bend beer caps. This unique bottle opener is handmade with authentic bourbon wood and completed with a beautiful pewter head. What makes this bottle opener exclusive is the croze portion of the barrel stave. This is actually the grooved section of a bourbon barrel stave where the barrelhead was inserted. This is a great ...
Item #
482 25 01
---
View Full Detail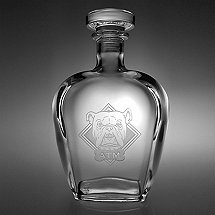 Monogrammed Etched Bulldog Decanter
$54.95
Quick View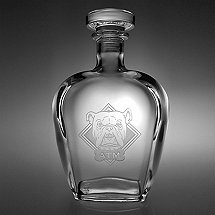 ---
---
The bull dog design is etched deeply into the glass surface and carved with 3 initials. A great groomsman gift wedding gift anniversary Father's Day gift or birthday gift for any whiskey bourbon scotch and/or bull dog lover. Made from lead-free glass Decanter Dimensions: 9' H X 6' W X 2- 3/4' D Decanter Capacity: 23 fl oz.
Item #
762 61
---
View Full Detail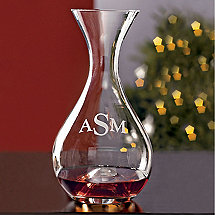 Monogrammed Wine Enthusiast U Wine Decanter
Quick View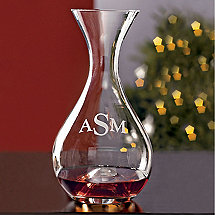 ---
$29.99
Reg. $34.95
Save 15%
---
The Wine Enthusiast Decanter for 'U.' With a punt at the base to aid aeration this visually appealing glass decanter will enhance your wine experience. Room underneath gives allows you to hold decanter at bottom – while holding at the neck for easier pouring. Dishwasher safe. Note: Monogrammed means you get three letters. The letter in the middle is the largest. Typically the monogram is in the following order: first name initial last name initial ...
Item #
761 64 79
---
View Full Detail
Top Categories
Shop Bar Accessories