Modern Serveware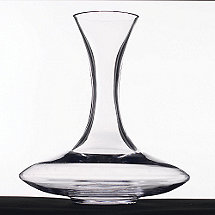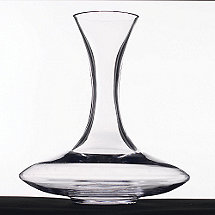 ---
$234.95
Reg. $275.00
Save 15%
---
Aerates wine faster with an extra-wide base. The Riedel Ultra Wine Decanter offers a modern design in crystal while creating maximum breathing room for your wine. The wine decanter has a broad base that allows the wine to aerate and release flavors and aromas which enhance the attributes of your wine. Decanting wines (particularly old wines) just before serving ensures clarity and true color while preventing any sediments from interfering with the wine-drinking experience. Decanting ...
Item #
761 08 01
---
View Full Detail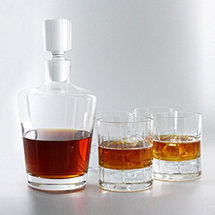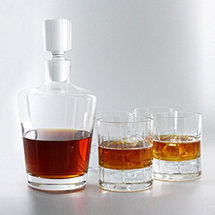 ---
$119.99
Reg. $139.85
Save 15%
---
Share in the rich tradition of Whiskey drinking with this classic Whiskey decanter set. Featuring a mouth-blown European decanter and substantial bar glasses that exude character this set has an old-fashioned feel with a modern touch. Set includes Ambassador Glass decanter and 4 SoHo Bar Glasses
Item #
762 03 87
---
View Full Detail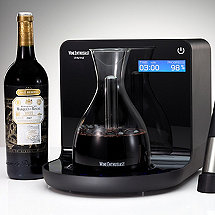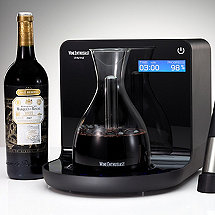 ---
---
A Unique Technology ★★★★★'iSommelier does what it says it can do. I decanted a complex Cabernet Sauvignon in 3 minutes and it tasted better then if I had waited an hour' - Brandon G. iSommelier is the solution to eliminate all limitations during conventional decanting. It is the first smart decanter using a revolutionary technology that reinvents the decanting experience to enhance the flavors and aromas of the wine in just a few ...
Item #
513 02 05
---
View Full Detail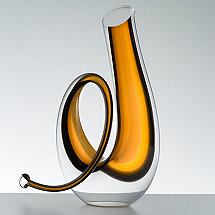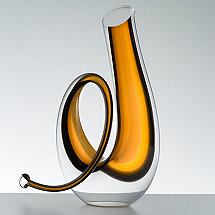 ---
$599.00
Reg. $850.00
Save 15%
---
In homage to the Riedel family's central European heritage in Austria and Bohemia the Horn decanter was in fact inspired by the iconic insignia that symbolizes the Austrian Post's mail delivery system. Europe's 18th and 19th century mail system utilized horse drawn carriages to deliver mail between cities and to announce their arrival mail carriers would play the Post Horn to notify the public. Influential musicians of this time period like Wolfgang Amadeus Mozart the ...
Item #
762 47
---
View Full Detail
Top Categories
Shop Serveware
By Material
Other Options