Metal Foil Cutter Corkscrew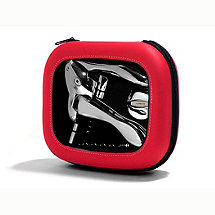 Metrokane Rabbit VIP Lever Corkscrew
$79.95
Quick View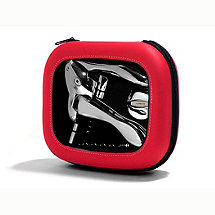 ---
---
The VIP Rabbit is the ultimate top-of-the-line model of the Rabbit Corkscrew. It comes in a great red zippered gift case. The VIP Rabbit itself is the sterling model—die-cast metal body finished with polished chrome. The grip pads are black silicone. Polished chrome foil cutter and spiral included. It's the consummate gift and comes with a 10 year warranty.
Item #
418 57 01
---
View Full Detail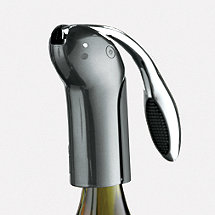 Vertical Rabbit Corkscrew (Gun Metal Grey)
$59.95
Quick View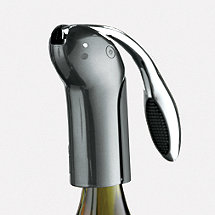 ---
---
Uncork with straight-up performance! Its glossy racing car finish says it's built for speed and precision! Attach to the bottle with one hand flip the lever and it's off with the cork in 3 seconds flat. The die-cast zinc lever handle and non-stick worm keeps every maneuver smooth. Rabbit stands ready in a hinged Lucite case with foil cutter and replacement worm. This corkscrew is synthetic cork friendly. Size: 5-1/2'H
Item #
418 55 76
---
View Full Detail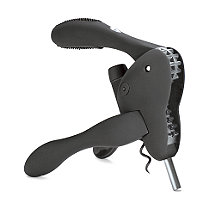 Lever Style Rabbit Corkscrew (Black)
$49.95
Quick View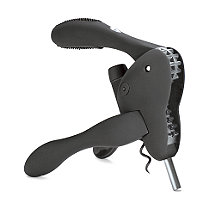 ---
---
The original - uncorks bottles in seconds. The Black Rabbit Corkscrew from Metrokane is quick like a bunny! It will pull a wine cork in 3 seconds flat. After uncorking the Rabbit Corkscrew quickly and easily ejects the cork from the worm. This popular corkscrew has been redesigned with a precision metal gear mechanism that's laboratory tested to last through more than 10 000 uncorkings. The black ergonomic design with soft rubber grip pads puts ...
Item #
418 52 01
---
View Full Detail