Kitchen Metal Wine Rack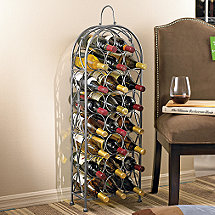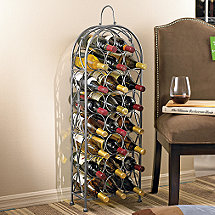 ---
---
Beautify your bottles with French flair! For those who are short on space yet refined in their aesthetic sensibilities small iron wine racks offer a simply stylish storage solution. The wrought iron arch and brass-colored accents of this 23-bottle wine rack evoke the elegance of Paris France. This narrow wrought iron wine rack adds pizzazz to any living room hallway kitchen or office with its lush metallic gray finish. The top swivel handle makes carrying ...
Item #
634 45 23
---
View Full Detail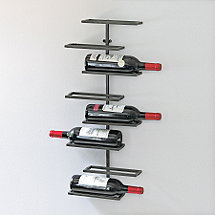 8 Bottle Urban Wall-Mounted Wine Rack
$49.95
Quick View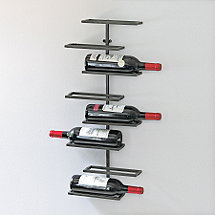 ---
---
Store your wine while accenting your home. Contemporary convenient very urban in appeal this handcrafted 8 bottle iron wine rack is designed like a wall sculpture to hang behind the bar above the counter or in multiples in the pantry. Display 8 of your favorite bottles a reach away from everyday dining. Mounting hardware not included. Size: 28'H x 12'W x 3-1/2'D
Item #
571 08 01
---
View Full Detail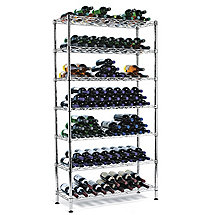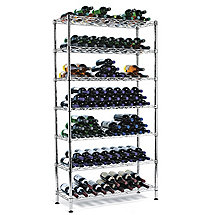 ---
$114.99
Reg. $139.95
Save 15%
---
Strong stable and ultra-sleek our newest 7-shelf storage solution holds over 160 bottles. Born for pantry and kitchen it's quality constructed of heavy-duty chrome-plated steel for contemporary good looks and long lasting service. Capacity varies depending on the size and shape of the bottles stored. Simple assembly required. Dimensions: 65' H x 35.5 'W x 14' D 126 bottles.
Item #
632 18 01
---
View Full Detail
Top Categories
Shop Racks
By Material
Other Options