Glass Beautiful Serveware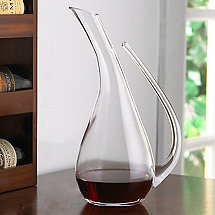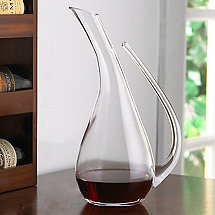 ---
$34.99
Reg. $49.95
Save 15%
---
Elegantly tall curved and tapered the balance and pour of this mouth blown decanter is sure to please the most discriminating oenophile the fluid lines ones of beauty and grace. Lead-free glass. Dishwasher safe. Dimensions: 13- 1/3' H Capacity: 50.75 fl oz.
Item #
761 47
---
View Full Detail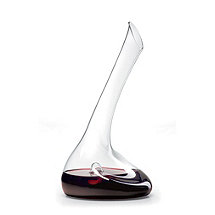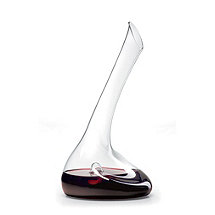 ---
$249.99
Reg. $350.00
Save 15%
---
The beauty in the crowded room . . . . Falling for her is inevitable. The advance of the angled neck slender and graceful and the slope of the base curving like a smile. Simply irresistible. Riedel's love for the exquisite art of glass-blowing is evidenced here. Hand wash. Size: 13-3/4'H 62 oz.
Item #
761 99
---
View Full Detail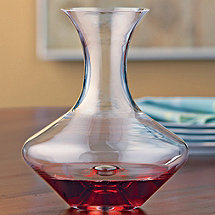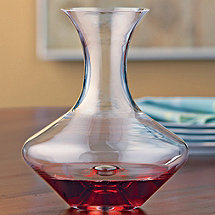 ---
---
The world's most break-resistant decanter! At last the irresistible beauty and durability of our famed Fusion Stemware is now embodied by this matching decanter. Reinforced European crystal strengthens your confidence in a dependable wine server featuring a slender neck for a firm hold a wide mouth and finger punt for a steady pour and a spacious base for ample aeration. Machine made of lead-free lead-free crystal. Recommend to hand wash only. Size: 8-1/2'H 62 oz. ...
Item #
761 79
---
View Full Detail
Top Categories
Shop Serveware
By Material
Other Options