Crystal Elegant Wine Decanter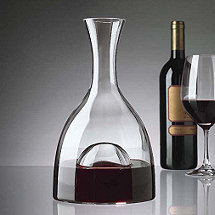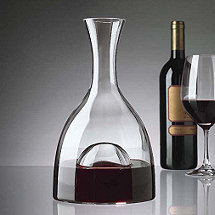 ---
---
See the difference this decanter makes. This European-made visual wine decanter is our most requested because of its crystal elegance functionality and affordability. The large punt increases oxygenation and allows you to better evaluate the hue and color of your wine. The outside of the punt is large enough for a comfortable grip to ensure perfect and controlled pouring every time. Lead-free crystal. Designed to fit large glass wine decanter stopper. Size: 10-3/4'H 48 oz. ...
Item #
761 37
---
View Full Detail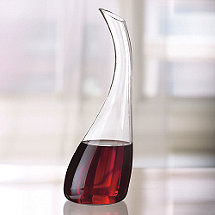 Riedel Cornetto Single Wine Decanter
$235.00
Quick View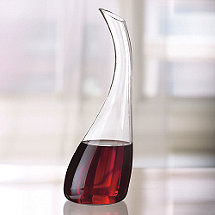 ---
---
As easy to hold as it is to appreciate. The graceful silhouette of a swan is the inspiration for the Riedel Cornetto Single Wine Decanter. The glass artists at Riedel Glassware replicate the swan's elegant neck for this hand-sculpted wine decanter. The Riedel Swan Decanter is as easy to hold and pour from as it is captivating. Size: 12-5/8'H 41-1/4 oz.
Item #
761 09 01
---
View Full Detail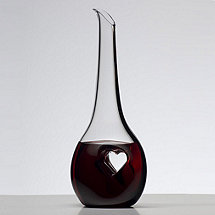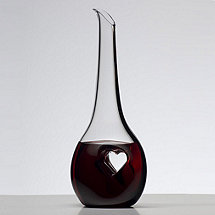 ---
$189.95
Reg. $225.00
Save 15%
---
Capture the heart of elegance. Your love of wine is interpreted at last by Europe's finest glassblowers. A graceful streak of black Riedel's trademark color adorns one side while the heart-shaped center recessed to aid pouring remains pure and clear thus bringing you the Riedel Black Tie Bliss wine decanter. Hand wash. Size: 14-1/2'H 42-3/4 oz. Riedel Model # 2009/03
Item #
761 92
---
View Full Detail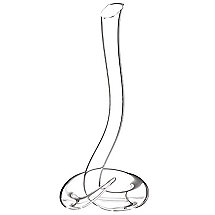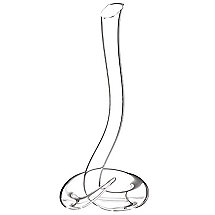 ---
$446.25
Reg. $525.00
Save 15%
---
This elegant Riedel Eve decanter is an artful masterpiece as well as an extremely functional wine vessel. The Eve decanter features a generously tall silhouette of almost 20 inches and the unique design is reminscent of an elegant upright cobra waiting to drink the wine you pour forth. The person serving from this decanter can create a dramatic presentation as it is necessary to turn the vessel a specific way to pour. No worries though. ...
Item #
761 75
---
View Full Detail
Top Categories
Shop Wine Decanters