Bottle Stopper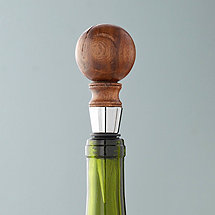 Old Vine Grapevine Bottle Stopper
$39.95
Quick View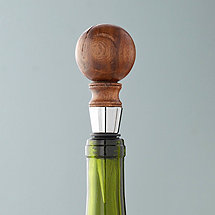 ---
---
Handcrafted from century old Californian grapevines these century old grapevines were carefully dried cut and turned into an amazing wine bottle stopper. The grain and color of the Old Vines is highlighted by a simple UV sealer which shows the decades of growth. No two are alike and each is a unique conversational piece. These vines were planted between 1907-1911 and were making wine during prohibition. The Italian family that was growing these had several ...
Item #
482 45 01
---
View Full Detail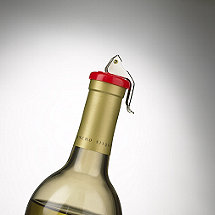 Lever Bottle Stoppers (Set of 6)
$12.95
Quick View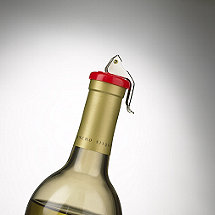 ---
---
Works perfectly with our Private Preserve. These All-Purpose Stoppers from Italy are the epitome of simplicity and utility. Just place one in an opened bottle of wine and flip the lever-- the rubber stopper expands to form an airtight seal. No kitchen is complete without a handful of these stoppers! Indispensable for picnics too.
Item #
482 08 01
---
View Full Detail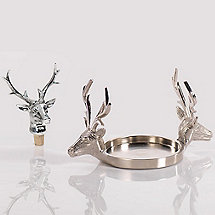 Double Stag Head Coaster and Stopper Set
Quick View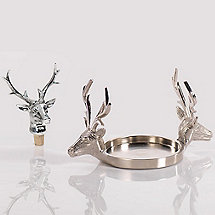 ---
$29.99
Reg. $59.90
Save 15%
---
Gorgeous double stag head wine coaster (doubles as a candle-holder) and stopper. Made of high quality metal this coaster and stopper set brings rustic beauty to any setting. Hand-wash only Coaster Dimensions: Approximately: 5' H X 9' Dia Stopper Dimensions: Approximately: 6'H
Item #
551 50 87
---
View Full Detail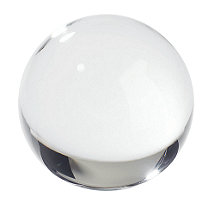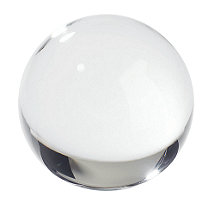 ---
---
Discover the art of the seal. You'll find these brilliant spheres of glass only at The Wine Enthusiast. While their true purpose is to top off decanters and provide an airtight seal for wines and spirits we see them also as spectacular paperweights and objects d'arts. Available in small and large sizes each with a subtly flattened base to prevent rolling. Size: 2-1/2' dia.
Item #
482 37 02
---
View Full Detail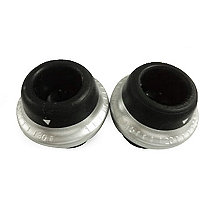 Electric Vacuum Preserver Stoppers (set of 2)
$6.95
Quick View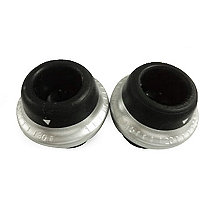 ---
---
2 extra stoppers Electric Blue Vacuum Preservers. Fits necks of all 750ml bottles. When inserting the stopper into your bottle of wine please push it down and give it a slight twist to create the best possible seal before vacuuming. Vacuuming is complete once the preserver stops its motion. Properly sealed wine should be able to be stored on its side however leaking is possible if stored for extended periods of time or if bottle ...
Item #
474 15 02
---
View Full Detail