Bottle Stopper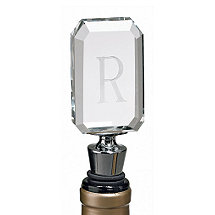 Personalized 1 Initial Bottle Stopper
$24.95
Quick View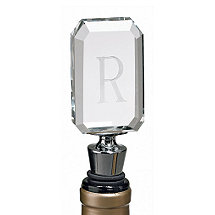 ---
---
Wine presentation that's all you! Personalized with your initial this clear acrylic bottle stopper provides an elegant seal to opened wine. The stopper's weighty chrome base is fitted with a rubber gasket to keep the air out and the flavor in. Sure to become a treasured keepsake. Gift-Boxed. Note: Please specify the single letter you would like. Font color style size or placement can not be changed. Once ordered personalized products are non refundable unless ...
Item #
482 28 10
---
View Full Detail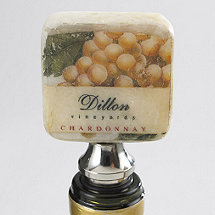 Personalized Chardonnay Italian Marble Bottle Stop ...
$24.95
Quick View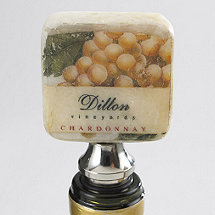 ---
---
Your vineyard name—set in stone! Tumbled Italian marble wine bottle stopper custom-designed to look like a prestigious Chardonnay wine label. Personalization: You can have up to 12 characters including spaces numbers and symbols. The word 'Vineyards' and the varietal are pre-printed and cannot be changed neither can the design color font type font size or font color. Size: 5'H x 2'W
Item #
482 22 05
---
View Full Detail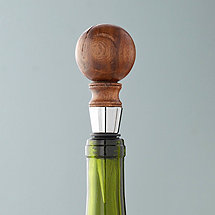 Old Vine Grapevine Bottle Stopper
$39.95
Quick View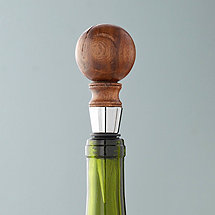 ---
---
Handcrafted from century old Californian grapevines these century old grapevines were carefully dried cut and turned into an amazing wine bottle stopper. The grain and color of the Old Vines is highlighted by a simple UV sealer which shows the decades of growth. No two are alike and each is a unique conversational piece. These vines were planted between 1907-1911 and were making wine during prohibition. The Italian family that was growing these had several ...
Item #
482 45 01
---
View Full Detail